Fondly referred as "land of sun that never sets" the town Ndikelionwu is one of the autonomous communities in the present Orumba north Local Government of Anambra State, Nigeria.

The town was founded centuries ago by king Ikelionwu Ufele,thus its name NDI-IKELIONWU means people of Ikelionwu. Although at various times before 1908 it is called Umuchukwu or Aro-Ndikelionwu to highlight the peoples obedience to God and their linkage to Aro Kingdom respectively.
Many present day Nigerians may find it difficult to believe that Ndikelionwu attained the status of a kingdom at the peak of its power in the 19th century stretching from Ndieniassa to River Niger before invasion of the Whites.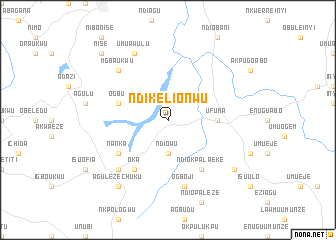 Web Managed by Suplux Multimedia Production Contact US